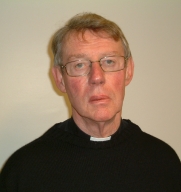 Dear Parishioners,
I will be away 3rd to 7th June. If you require a Priest in an emergency during that time please contact Fr Lamb on 01562 822839.
Parish Pilgrimage to Walsingham (10th - 13th September). Thanks to those who have paid their deposit. Outstanding deposits of £30 per person are required by 31st May. Spare places are still available.
Thursday 30th May is the Feast of the Ascension and is a Holy Day of Obligation. Masses will be at 10.00 am (S), 12.00 noon (B), and 7.00 pm (S).
The Forget Me Not group will meet on Sunday 2nd June at 2.00 pm in the Holy Family Meeting Room
There will be a meeting of the Knit 'n' Natter group on Wednesday 5th June at 2.00 pm in the St Wulstan's Conference room. All welcome.
The School Summer Fayre will be on Friday 14th June, 5.00 pm - 7.00 pm.
There is a second collection for Catholic Communications over the weekend of 1st/2nd June.
Please pray for the soul of Mary Doy RIP, mother of Niki Davies, and for all the family.
Fr Richard