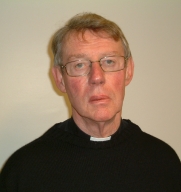 Dear Parishioners,
Sacrament of Confirmation
Thank you to Archbishop Longley for Confirming the children last Tuesday evening.
Congratulations to Matthew, Bobby, Scott, Georgia, Mateo, Josh, Ciaran, Emily, Immy, Findlay P, Dylan,
Mackenzie, William, Molly, Maisie, Rowan, Lola, Nikita, Jamie, Michael, Joe, Darcy, Findlay M, Shannon,
Gabriel and Dennis.
Advent Lectures in Bewdley
Francis Mohan has arranged two talks for Advent. Both are just an hour long, starting at 6.30 pm. Dr David Allen will speak on "Advent Hope" at St Anne's Church on 3rd December and Fr Andrew Robinson has the theme "Was St Paul a Misogynist", at Holy Family on 10th December. Please put these in your diary and use them as preparation for Christmas.
Christmas Raffle
The draw will take place on Sunday 17th December. Please sell as many tickets as you can; £5.00 per book of ten. This year the proceeds will be split evenly between The Sunny Trust and parish funds. Please return all stubs, along with your payment, to Eddie Barry via the parish office. Eddie would also welcome DONATIONS OF PRIZES, including for the first prize Christmas hamper.
A list of required items is in the narthex for you to sign. Thank you.
Blessing of Graves will take place on Sunday 19th November at 3.00 pm, both at Stourport Cemetery (St Michael's) and at Ribbesford (Bewdley).
For Ribbesford, please let Deacon John know IN ADVANCE if you
would like a grave blessed.
Parish Lottery
It's time to renew your subscription for the 2018 parish lottery. Cost is just £1.00 per week (£52.00 for the year) and weekly winners receive a cheque for £25.00. There are also plenty of spare numbers so if you are not already involved please consider joining.
You can see Eddie Barry to renew or join the your lottery for next year.
Please pray for Fr Chris who was due to have knee surgery last Thursday
Fr Richard
Sunday 12th Novenber 2017