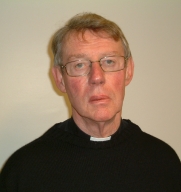 Dear Parishioners,
There is an ecumenical Taizé service at Holy Family TODAY, Sunday 17th November, at 6.30 pm. It is a service of prayer, music & silence lasting about 30 minutes, followed by refreshments.
The SVP Mass for the Bereaved is on Wednesday 20th November, 11.00 am at St Wulstan's and will include victims of the 1993 Hagley Minibus disaster.
Christmas Raffle: tickets are now available; £5.00 per book of ten. First prize is a Christmas Hamper. All donations of prizes gratefully received. (Please see suggested list for Hamper at back of Church).
St Chad's Sanctuary Christmas Appeal: This year Sr Margaret is appealing for children's dolls, jeans for young men (30/32" waist), men's underwear (new) also male & female toiletries. Cash donations are an acceptable alternative. Please be generous. Please place items in the box at the back of the Church.
Don't forget the Piety stall for Christmas cards.
Fr Richard
Sunday 17th November 2019