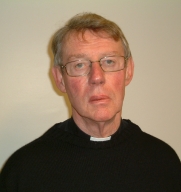 Dear Parishioners,
We are in the Week of Prayer for Christian Unity.
Please pray that the cause of Christian Unity may flourish in the coming year.
In Bewdley there will be a Unity service at the Baptist Church, 6.30 pm on Sunday 27th January.
Thank you for your generous Crib offerings over Christmas, totalling £351.82.
The Friends of the Holy Land have asked me to pass on their grateful thanks.
Please don't forget the Parish Lunch ...
Fr Richard