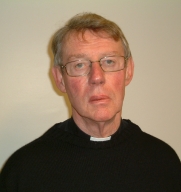 Dear Parishioners,
"Lift up your Hearts" Day of Recollection at Belmont Abbey on Saturday 2nd June, 10.00 am - 4.00 pm. We now have 29 names. Would anybody else like to go? There are a few spaces left on the coach. The coach will depart 8.30 am from St Wulstan's and return in time for 5.30 pm Mass. Lists are at the back of both Churches for you to sign.
Parish Barbeque: this year will be on Sunday 15th July after Mass, which will be a Family Mass starting at 11.00 am (not 10.00 am). Please put the date in your diary.
Pilgrimage to Walsingham
Our parish pilgrimage this year is to Walsingham, 9th - 12th October. Approximate cost is £244 per person including coach travel and 3 nights' accommodation. There will be a list at the back of both churches from next Sunday. Please sign to indicate your interest.
The Church has created two new feast days which occur this week:
the first is in honour of Blessed Virgin Mary, Mother of the Church
while the second is the Feast of Our Lord Jesus Christ the Eternal High Priest.
Fr Richard
Sunday 20th May 2018