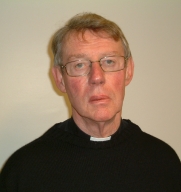 Dear Parishioners,
Parish Barbeque: Many thanks to all who helped out on the day and who gave donations. It was a very enjoyable day and we made over £1500, which is a great result.
Monday Club Summer Outing: to Whitlenge Gardens, tea room and plant nursery, near Hartlebury, (DY10 4HD; off the A442) on Wednesday 25th July from 2.30 pm (tea room booked for 3.00 pm). Cost will be £10 per person. If you require a lift please contact Eddie Barry.
Fr Chris has written thanking you all for your generous gifts.
He has just returned from hospital after an apparently successful operation.
The 10.00 am Mass on Sunday 5th August will be offered for Fr John and Fr Chris' intention.
St Wulstan's Catholic Primary School
A limited number of places have become available in the current Years 2 and 4.
If you are interested in applying for a place for your child or would like to arrange a visit to view the school please contact Mrs Kim Savage, Principal, on 01299 877808
or via email head@wulsev.worcs.sch.uk.
Catholic and Non-Catholic families are invited to apply.
Fr Richard
Sunday 22nd July 2018