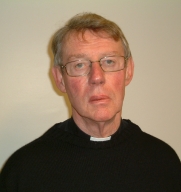 Dear Parishioners,
The Parish Pilgrimage to Walsingham was very successful. Thank you to everyone who helped organise the trip and to everyone who went; thanks also to all of you who prayed for us.
The external/security lighting at Holy Family has been repaired and updated. My thanks to Howard Rimmer for supervising this.
Today there is a second collection for Fr Hudson's Care: gift aid envelopes are available
The Friends of the Holy Land would like to thank those who came to the Fashion Show last Sunday. Approximately £700 was raised to help Christians in the Holy Land.
Pope Francis has designated October as an Extraordinary Month of Mission. There are details of some of the events around the Diocese in this week's newsletter. If you can't get to any of the events please pray the special EMM prayer, copies of which are available from the back of church.
Parish diaries for 2020 are now available. These are FREE so please take one.
There is a Welcome Walk in the form of a nature trail, beginning from St Wulstan's School at 11.30 am today, Sunday 22nd September. Everyone is welcome. There will be food available at the end. The school is also participating in the Aldi Schools Health Initiative with a chance to win £20,000. You can help by collecting stickers every time you spend £30 or more in Aldi. There is a box at the back of both Churches for you to place stickers in. Thank you.
Fr Richard
Sunday 22nd September 2019