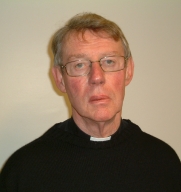 Dear Parishioners,
I will be on holiday until 4th October. Weekend Masses will be as usual with Eucharistic Services on most weekdays (see newsletter for details). On 22nd/23rd September Masses will be said by Fr Michael Dolman, Diocesan Vocations Director. I'm sure you will make him welcome. During the week Mark will be in the office at normal times.
Our two SVP conferences are coming together for a time of quiet reflection, including Mass, at Harvington on the 27th September, the feast of St Vincent de Paul, starting at 10:30 am.
Should you wish to join them please contact Deacon John.
There will be Second Collections on 15th/16th September for Home Missions and on 23rd/24th September for Fr Hudson's Society. Please support with your usual generosity.
The Funeral Mass of Jean Boswell will be at St Wulstan's on Wednesday 17th October at 11.30 am followed by burial at Wyre Forest Cemetery at 1.00 pm.
Please pray for Deacon Pat's brother, Kevin Murphy, who is very sick.
The 10.00 am Mass on 23rd September is a School Mass when we welcome parents, pupils and teachers from St Wulstan's school.
You are invited to support the school Afternoon Tea, in aid of Macmillan Cancer
Support, at the school on the afternoon of Friday 28th September.
Fr Richard
Sunday 16th September 2018