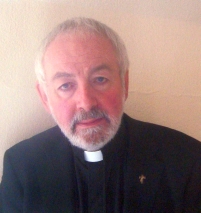 Dear Parishioners,
We are grateful to Mgr John Moran and Fr Stephen Squires for saying Masses for us over the weekend.
We are also pleased to welcome Fr Lamb to our Parish Lunch today at Bewdley Pine's Golf Club.
It is now the Octave for Christian Unity. Churches Together in Stourport have produced a prayer leaflet which you may wish to use during the week. There will be some available at the back of St Wulstan's. In Bewdley there will be a Service of Unity later in the year. Fr Lamb is holding an ecumenical service of Vespers at St Ambrose, Kidderminster, at 7.30 pm on Thursday 23rd January.
On Tuesday evening about a dozen of our young people will be receiving the Sacrament of Confirmation. Please pray for them and their families. Once again we are pleased to welcome Canon David Evans, our Episcopal Vicar, to administer the Sacrament.
Next Sunday we will celebrate The Sunday of the Word of God, as declared by Pope Francis. As part of the celebration, and also marking The God Who Speaks initiative, we are holding an event at The Holy Family Bewdley at 6.30 pm on this newly dedicated Sunday 26th January with contributions from myself but principally Dr Francis Mohan entitled "The God Who Speaks - a Celebration of the Gospel of Matthew". Please come along if you can.
Thursday 23rd is the funeral of Canon Gerry Breen at the Cathedral. If you are thinking of going and would like to travel by coach or minibus please put you name on the list TODAY so we can judge demand.
Deacon John
If you need a Priest urgently during Fr Richard's absence please contact Fr Lamb at St Ambrose on 01562 822839
Sunday 19th January 2020