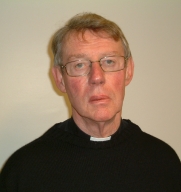 Dear Parishioners,
Please pray for Corinna and Ryan Harris who were received into the Church on Friday 16th March.
Easter Raffle: Tickets now available at £5.00 per book of 10; proceeds to parish funds. Please take a book and return your completed stubs, along with your payment, to the parish office. Donations of Easter Eggs or Wine as prizes will be gratefully received.
Lent Stations of the Cross at St Wulstan's on MONDAY EVENINGS at 7.00 pm and Lent Reflections followed by light lunch EVERY FRIDAY at Holy Family, Bewdley, beginning at 12.00 noon.
The Lent talk by Fr Andrew Robinson, from St Mary's Oscott, on St Paul, is at 6.30 pm THIS Sunday 18th March, at Holy Family, Bewdley. This is an ecumenical event so please invite other Christian friends.
"Lift up Your Hearts" Day of Recollection at Belmont Abbey on Saturday 2nd June with prayer, renewal and reflections on the Eucharist, led by Dom Matthew. It is intended to make this our parish pilgrimage for this year so all parishioners are invited to attend. We will be putting out sign-up sheets and if we get enough interest we will hire a minibus, so please sign up early so we can make arrangements.
Eucharistic Ministers will be recommissioned at the Maundy Thursday Mass
Remember, the clocks go FORWARD one hour to British Summer Time at 1.00 am on Palm Sunday
Fr Richard
Sunday 18th March 2018