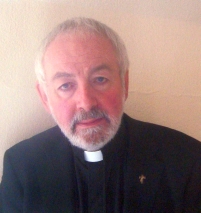 Dear Parishioners,
We are pleased to welcome back Fr Stephen Squires who will be saying Masses for us again this weekend.
Belmont Abbey: Yet again Belmont Abbey has proved to be a wonderful and accessible resource to us. Last Saturday a group of fourteen from our parish joined a crowded conference room to be given a privileged insight into the into the life of Pope Francis by Austen Ivereigh, the author of two books on His Holiness. Dr Ivereigh's excellent presentation detailed the challenges Pope Francis and the Church are facing and left us wondering how we can best support this mission. Future events can be found on the Belmont Abbey website but on June 20th Belmont are hosting a day of particular interest to Eucharistic Ministers entitled "Christ Present". Many of us have attended similar days of recollection at the abbey and found them a great help. More details to follow.
Lent will soon be upon us. On Ash Wednesday we will have Mass in the Morning at the school and again in the evening at St Wulstan's. There will also be a service of Ashing at Holy Family at 12.00 noon. If you are looking for a Lenten devotion I can recommend the series of reflections on paintings of religious art which have been arranged in different churches in Bewdley at 6.30 pm each Sunday evening in Lent.
Update on Fr Richard: We now know that the advice being given to Father is that he plans his return to the parish after Easter, probably during the week beginning 20th April. All indications are that he is making a good recovery but please keep him in your prayers.
Deacon John
If you need a Priest urgently during Fr Richard's absence please contact Fr Lamb at St Ambrose on 01562 822839
Sunday 19th January 2020