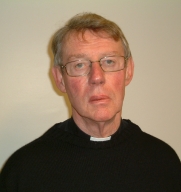 Dear Parishioners,
We welcome Staff and Pupils of St Wulstan's School to the 10.00 am School Mass; this is a Mass of Commitment for those due to make their 1st Holy Communion next June.
The annual Blessing of Graves will take place this Sunday, 18th November, 3.00 pm, at Stourport (St Michael's) Cemetery. Deacon John will bless graves at Wyre Forest Crematorium at the same time. Anyone who would like a grave blessed in Bewdley (Ribbesford or Wribbenhall) should contact me.
The Piety Stall is open again this weekend and will be available every week in the run up to Christmas selling cards and gifts for both Advent and Christmas. Please take a look.
Next Sunday is National Youth Sunday and the 10.00 am Mass will be a Family Mass. It would be good to see as many young people as possible participating in this Mass. You can sign up for the various ministries at the back of St Wulstan's.
A reminder that tickets for the Christmas Raffle are now available. Please take a book and return your completed stubs with your payment. A book of 10 tickets is £5.00. Thank you to those who have already brought in or pledged prizes. A list of required donations for the Hamper is at the back of Church. All donations are gratefully received. Thank you.
Fr Richard
Sunday 18th November 2018